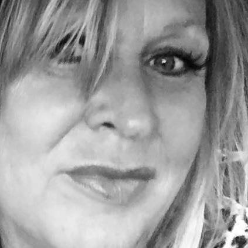 Central Coast Kind founder, Kim Iribarren, has been part of the communications and advertising industry for over 30 years. Her work in print, radio, television and internet spans the states of California, Texas, Oregon and Washington. She has expertise in sales, marketing, script writing, production, design and placement. She is excited to bring her broad knowledge base together to create Central Coast Kind.

The Kind team looks forward to working with you to create meaningful advertisements that make a difference for your business and the Central Coast community.
Central Coast Kind is a new, local magazine dedicated to publishing loving acts of kindness that come straight from the heart. Our goal is to share the stories of generosity happening in this community, spread contagious, positive attitudes and increase the kindness in our world.
Each quarter, we will print and distribute 20,000 issues throughout Solvang, Lompoc, Santa Maria, Nipomo, Arroyo Grande, Pismo Beach, Shell Beach, Avila Beach, Grover Beach, and San Luis Obispo. The distribution will include all advertisers and highly trafficked areas such as doctors' offices, hospitals, salons, dentists' offices, etc.